For where your treasure is, there your heart will be also.
God is generous and so he calls us to be as well. What we do with what God has given us shows the world where our hearts are and helps proclaim the gospel. We want to glorify God with every area of our lives, and that includes what we do with our finances.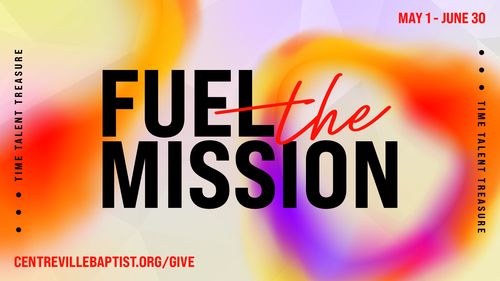 Lord all that I have is yours and we know that you love a cheerful giver. Let me complete my faith promise to you as I give to help Fuel the Mission.
2 Corinthians 9:7
Global Missions supports sharing the gospel and making a difference in the lives of children and families across the world.
Your gift allows the day-to-day ministry and operations of the church to flourish, supporting staff, kids and student programs, missions, care ministries, worship, and more.
One of the easiest, very popular, and most consistent ways to give is by setting up automatic giving online. You may also give one-time gifts online. You may set up automatic drafts from your bank account or automatic drafts from a credit or debit card.
Stocks and Other Financial Instruments
Donating appreciated holdings can avoid tax on the appreciated amount. Especially in a rising market, this can provide significant benefits to the donor.
Charitable Gift Annuities
These provide a guaranteed income stream to the donor/donor's spouse, an income tax deduction for those itemizing deductions, and tax-free income.
Place cash or check in the offering on Sunday mornings
Did you know that if you log in to Amazon Smile when you order from Amazon that a portion of your purchases would go directly to CBC? Just log in, choose Centreville Baptist Church as your choice for donations, and then always order from the smile site!
Many of the companies and firms in our area will make matching donations to charitable organizations on behalf of employees.
Directed IRA Distributions
Giving required distributions (which begins at 70 1/2 years of age) on IRA accounts built with pre-tax resources can avoid paying tax on the principle AND on any appreciation.