Go therefore and make disciples of all nations
We are a church that believes in the great commission found in Matthew 18:19-20, "Go therefore and make disciples of all nations, baptizing them in the name of the Father and of the Son and of the Holy Spirit, teaching them to observe all that I have commanded you. And behold, I am with you always, to the end of the age."

We carry out this commission by supporting local, national and international organizations, and missionaries around the world. We also send short-term teams to assist missionaries around the world as well as hosting local events. Check out our Local and National/Global sections to learn how you can get involved!
If you're interested in serving our community and local ministry partners, we'd love to share their needs with you as new opportunities pop up! Share your info with us here and we'll send out regular updates with ways you can make a local impact.

Waves of Afghan families have been evacuated to Virginia and the DC Area. We need your help to offer welcome.
Listed at the link below are the household supplies needed for a family on their first day. Your gift helps us welcome new neighbors to this country with items that are of nice quality and convey that we are glad that they are here!
Please choose 1 or more boxes below to fill and you can return completed boxes to Centreville Baptist Church beginning Sunday, September 12 through Friday, October 1 on Sundays from 9:00 am-12:00 pm or Monday-Thursday 9:30am-3:30pm.
Thanksgiving Food Collection
During the Thanksgiving season, our congregation collects food to distribute to families in need in our community. We partner with Western Fairfax Christian Ministries to provide Thanksgiving meals for our community!
Hundreds of families in our area struggle to meet their most basic needs. CBC partners with Our Neighbor's Child to bring Christmas gifts to local children in our community. This allows these families to direct their stretched financial resources toward housing costs, utilities and food needs. Gifts are distributed through Our Neighbor's Child.
Local Outreach Partnerships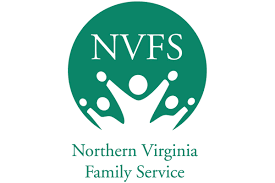 SBC of Virginia is a fellowship of more than 700 churches dedicated to the fulfillment of the Great Commission. The SBC of Virginia offers training to equip members of SBC of Virginia churches, so they are able to respond during times of disaster.
Here at CBC, we partner with SBC of Virginia to host training sessions. SBC of Virginia Disaster Relief Volunteers will meet people in time of disaster and minister to their immediate needs while sharing the love of Christ.
Check this link for more information!
https://www.sbcv.org/disaster-relief
Encourage our active missionaries
Write an encouragement, question, or prayer and we will pass it along.